Colleen Russo: Attorney Profile
A Former Insurance Company Lawyer…
Who's Been on the Inside
Personal Injury Attorney Colleen Russo has been practicing in the St. Petersburg, Clearwater and all other Pinellas County area in excess of twenty-seven years. Her career as a lawyer began as an attorney representing large insurance companies. It is in this position that Colleen received first-hand knowledge of the strategies often used by insurance companies and their many tactics to avoid paying claims.
However, Colleen found that there was little satisfaction in saving insurance companies money. She realized that it was the injured people and their families that needed her help the most. Armed with this advantageous experience, in 1986 she left that employment to begin representing the injured. Since making that career change many years ago, Colleen has remained dedicated to helping the injured recover the highest possible compensation for their injuries.
Recognized by the Local Media
The St. Petersburg Times named Colleen "one of the movers and shakers…people who get things done…" who have demonstrated an outstanding commitment to the community. The newspaper listed Colleen among a handful of other local residents who have made a difference in getting the job done.
Throughout her years as a St. Petersburg and Clearwater personal injury trial attorney, Colleen has been a member of the St. Petersburg Bar Association, the Florida Justice Association and the National Association of Social Security Claimant's Representatives.
In 2002 Colleen was chosen by Pinellas County Circuit Court Judge John C. Lenderman to serve on the Liberty Bell Blue Ribbon Bar Committee. She has volunteered countless hours of her time representing abused and neglected children through her work in the State of Florida Guardian ad Litem Program. Since 1987, Colleen has been a member of The Junior League of St. Petersburg. Through this postiion, she has volunteered countless hours of her personal time to improve the quality of life in here community. She was elected president of this service organization during the League's International Centennial Celebration..
Colleen is more than just a St. Petersburg personal injury lawyer. She has a genuine dedication to helping people in need. Her extensive background, knowledge and experience in handling personal injury cases will enable her "to get the job done" for you.
A Commitment to Helping Others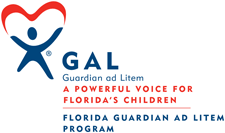 Colleen Russo was honored by the Florida Supreme Court for her work as a Guardian Ad Litem and her dedication to the best interest of abused and neglected children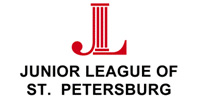 Colleen Russo served as President of the St. Petersburg Junior League. Her leadership took place during the international centennial celebration.
---
Our Primary Office:
St. Petersburg Location
Baypoint Commerce Center
Koger Building
Corner of 9th Street N. and Gandy Blvd.
9721 Executive Center Dr. North, #120
St. Petersburg, FL 33702
Map
Consultations also Available at:
Clearwater Location
The Summit Building
Ulmerton Road and 58th Street N.
Clearwater, Florida 33760