Pedestrian Accidents
Pedestrians Have the Right of Way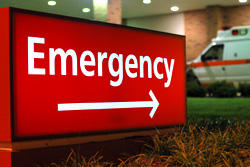 Pedestrian AccidentPedestrians are the most vulnerable accidents victims and for that reason, Florida grants them the "right of way." Those people walking on foot face a multitude of dangers when trying to navigate driveways, crosswalks and other areas shared by car and truck traffic.
How it often Happens
Densely populated Pinellas County is a host to accidents involving pedestrians of all ages. The most defenseless people tend to be the elderly and small children who are less able to take quick evasive action to escape from a negligent driver. However, people of all ages, including runners -joggers and bicycle riders are at risk from drivers who are:
Impaired on alcohol or drugs
Texting, dialing or talking on their cell phones
Focused on traffic and not the pedestrian
Elderly and suffering from slow reflexes or poor vision(especially after dark)
Impatient or aggressive in their driving habits
Over worked and tired
Inexperienced and newly licensed
Distracted by conversation within the vehicle
Eating
Making adjustments to the vehicle's navigation equipment or other electronic displays
Common Injuries Sustained by Pedestrian
Accident Victims
Let's face it, when a motor vehicle and a pedestrian collide, the injuries are bound to be serious or deadly. Without the protection afforded by a steel encased vehicle and the safety provide by seat belts and air bags, the impact, more often than not can be life threatening. Typical injuries include:
Head trauma, concussion or brain injuries
Fractured ribs or broken bones
Back, neck or herniated disc injuries
Spinal cord injuries
internal injuries to the more vulnerable areas (such as the spleen, lungs or liver)
Cuts, bruises and lacerations
Know Your Rights
With the ever-changing laws in Florida and the fine print of insurance policies that define your rights, attempting to deal with the insurance company on your own can be dangerous for both you and your family.
If you have been injured in a pedestrian accident in Florida, there are many laws that you may be unaware of that can directly affect your rights. You may be entitled to recover payments for:
Your medical treatment
Permanent injury
Pain and suffering
Lost wages
Dealing with the Insurance Company
Attempting to deal with insurance companies on your own can be a huge mistake. Your personal injury lawyer can make the necessary repeated phone calls to the insurance adjuster, in an effort to process your claim more quickly. Your attorney can also negotiate the best possible settlement, designed to provide you with the security and freedom to take care of yourself and your family.
People not represented by counsel often fall prey to traps set by the insurance company. They can also experience significant delays caused by the adjuster's lack of attention to their claim. As a former insurance company attorney, Colleen has first-hand knowledge on how insurance companies operate when evaluating and handling pedestrian accident insurance claims. Put her experience to work for you today! Call 727-578-0303 for a free consultation.
Russo & Russo handles St. Petersburg and Clearwater area pedestrian accident cases. They aggressively work to secure the highest possible cash settlement.
---
Our Primary Office:
St. Petersburg Location
Baypoint Commerce Center
Koger Building
Corner of 9th Street N. and Gandy Blvd.
9721 Executive Center Dr. North, #120
St. Petersburg, FL 33702
Map
Consultations also Available at:
Clearwater Location
The Summit Building
Ulmerton Road and 58th Street N.
Clearwater, Florida 33760