Motorcycle Accidents
There are over 4 million registered motorcycles in the United States. Despite the fact that motorcycles represent only 2% of all registered motor vehicles, fatalities on motorcycles represent over 5% of all highway deaths each year.
A Failure to Share the Road with Motorcycles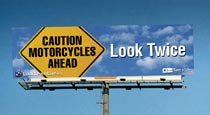 The leading cause of accidents involving motorcycles has been found to be a failure of other Motorists to keep a proper lookout for these lower-profile vehicles. Whether you have been involved in a minor accident or serious crash, St. Petersburg Personal Injury Attorney Colleen Russo has the experience to get you the compensation you deserve.
Motorcycle Accidents – A Higher Risk of Injury
The injuries suffered in a collision between a bike and an automobile can, of course, be far more serious then those suffered in a two car accident. Medical treatment for Motorcycle accidents tends to be more expensive because there is usually more trauma to the body. Medical treatment often entails longer rehabilitation periods. Because ejection from the bike is a common occurrence, the following factors are unique to victims of motorcycle crashes:
Nearly 25% of all claimants have suffered injuries to multiple locations on their body
Approximately 20% suffer head injuries resulting in permanent disability
Back and spine injuries are common
Know Your Rights
With the ever-changing laws in Florida and the fine print of insurance policies that define your rights, attempting to deal with the insurance company on your own can be dangerous for both you and your family.
If you have been injured in an car, truck, or motorcycle accident in Florida, there are many laws that you may be unaware of that can directly affect your rights. You may be entitled to recover payments for:
Your medical treatment
Permanent injury
Pain and suffering
Lost wages
Cost of repair to your motorcycle
Dealing with the Insurance Company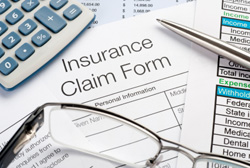 Attempting to deal with insurance companies on your own can be a huge mistake. Your personal injury lawyer can make the necessary repeated phone calls to the insurance adjuster, in an effort to process your claim more quickly. Your attorney can also negotiate the best possible settlement, designed to provide you with the security and freedom to take care of yourself and most importantly, your family.
People not represented by counsel often fall prey to traps set by the insurance company. They can also experience significant delays caused by the adjuster's lack of attention to their claim. As a former insurance company attorney, Colleen has first-hand knowledge on how insurance companies operate when evaluating and handling a motorcycle-related insurance claim. Put her experience to work for you today! Call 727-578-0303 for a free consultation.
Russo & Russo handles St. Petersburg and Clearwater area car, truck, motorcycle and boat accident cases. They aggressively work to secure the highest possible cash settlement.
---
Our Primary Office:
St. Petersburg Location
Baypoint Commerce Center
Koger Building
Corner of 9th Street N. and Gandy Blvd.
9721 Executive Center Dr. North, #120
St. Petersburg, FL 33702
Map
Consultations also Available at:
Clearwater Location
The Summit Building
Ulmerton Road and 58th Street N.
Clearwater, Florida 33760