Personal Injury Case Results
Disclaimer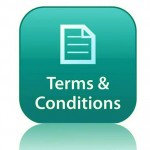 If you would like to view one of Colleen Russo's pedestrian personal injury case results, it is necessary for you to first read the following disclaimer and then acknowledge that you agree with the terms by clicking "I Agree." The accident case results will then be displayed.
Disclaimer: The Florida Bar does not approve or review the case results that personal injury attorneys report on their websites. If you would like to learn about one of Colleen's recent pedestrian accident case results, then you must acknowledge that you have read this disclaimer by clicking on the "I agree" button:
The facts and circumstances of your case may differ from the facts and circumstances of the pedestrian accident case discussed here.
Not all accident case results are provided.
The case results discussed on this website here are not necessarily representative of the accident case results obtained in all cases.
Each accident-injury case is different and must be evaluated and handled based on its own merits.
Russo & Russo handles St. Petersburg and Clearwater area pedestrian accident cases. They aggressively work to secure the highest possible cash settlement.
---
Our Primary Office:
St. Petersburg Location
Baypoint Commerce Center
Koger Building
Corner of 9th Street N. and Gandy Blvd.
9721 Executive Center Dr. North, #120
St. Petersburg, FL 33702
Map
Consultations also Available at:
Clearwater Location
The Summit Building
Ulmerton Road and 58th Street N.
Clearwater, Florida 33760